NFMT 2019 Speaker Profile
John Collins
Director of Sales,
FoxGuard Solutions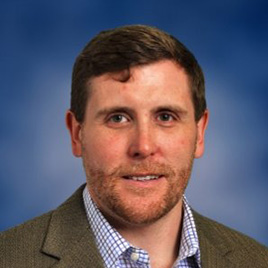 Currently with FoxGuard Solutions focused on OT Cybersecurity for critical infrastructure. John has over 8 years' experience working with control system at Honeywell where he designed, managed projects, and focused on operations and maintenance for customers in the Baltimore and Washington DC areas. Through numerus critical infrastructure projects at BWI airport, Exelon, and multiple US intelligence agencies he has gained real world experience protecting operational technology (OT) through IT compliance requirements. He has experience in applying technology for compliance requirements including NERC CIP 002,007,010; CFR Part11, UL864 and NFPA72. John has a graduate degree in Supply Chain Management from Penn State University and an undergrad from Robert Morris University, in addition he is a LEED accredited professional and completed Department of Homeland Security industrial control system Cybersecurity programs W220 & W100.
View All Presenters
A big thank you to our
2019 Sponsors & Partners.
Click here to learn how you can become a sponsor today.
---
Platinum Sponsors
Gold Sponsors
Silver Sponsors
Partners