NFMT 2019 Speaker Profile
Lisa Feeley, CSSBB
Vice President of Project Management and Construction Services,
Transwestern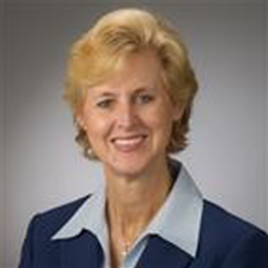 In her role as Vice President of Project Management and Construction Services, Lisa focuses on building Transwestern's Project Management Solutions nationally – specifically healthcare, life sciences, and higher education sectors. Her strong communication and client service skills enhance Transwestern's process-driven project management program. Lisa has over 30 years of experience in multiple industries including healthcare, Life Sciences, and Engineering in Business Development, Corporate Communications, Human Resources & Consulting roles. As a Six Sigma blackbelt, she is an adjunct professor at Purdue University for Lean Six Sigma Greenbelt courses. As a lifetime senior professional in Human Resources (SPHR), Lisa has instructed thousands of students over 15 years of teaching classes in Leadership, Teambuilding, and Operational Efficiencies at several universities & colleges including Indiana University-Purdue University (IUPUI), Purdue University, and Ivy Tech. Lisa is an accomplished entrepreneur and business development strategist with extensive experience in national account management. Originally from Dallas, she began her career working in Human Resources, Training and Finance with Macy's and then, joined Deloitte in NYC. Following NYC, she moved to Indiana where she founded a consulting firm focused on training & operations improvement, project management, and business development for over 250 clients in multiple industries. Following the sale of her company, she joined Roche Diagnostics. After Roche, Lisa was the co-founder and Vice President for a national marketing & communications company. Prior to joining Transwestern, Lisa led national healthcare & life sciences business development efforts for IMEG Corp, an international engineering firm.
View All Presenters
A big thank you to our
2019 Sponsors & Partners.
Click here to learn how you can become a sponsor today.
---
Platinum Sponsors
Gold Sponsors
Silver Sponsors
Partners