NFMT 2019 Speaker Profile
Matt Miller
Associate Vice President and Senior Solutions Architect,
CallisonRTKL's Technology Design Studio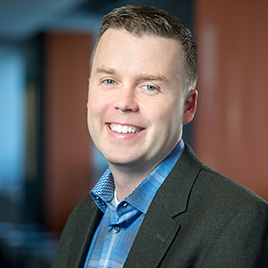 Matt Miller is an associate vice president and senior solutions architect with CallisonRTKL's technology design studio. Based in the firm's Baltimore office, he brings over 20 years of experience in IT and engineering, including systems engineering, network architecture, technology integration, operations & maintenance, as well as training in enterprise, commercial and government environments. Matt's knowledge of integrated systems with PON, routing & switching, VoIP, RF Video, IPTV, Wi-Fi, server systems and data centers make him a valuable asset to project teams. He is considered an industry expert in passive optical LAN and has been involved in the design, implementation and support of over 100,000 PON-based Ethernet port installations utilizing multiple vendor solutions since pioneering the technology in the LAN market. Matt is also a certified passive optical engineer, a Cisco certified network associate and is a director for the Association for Passive Optical LAN.
View All Presenters
A big thank you to our
2019 Sponsors & Partners.
Click here to learn how you can become a sponsor today.
---
Platinum Sponsors
Gold Sponsors
Silver Sponsors
Partners