NFMT 2019 Speaker Profile
Michael B. Cowley, CPMM
President,
CE Maintenance Solutions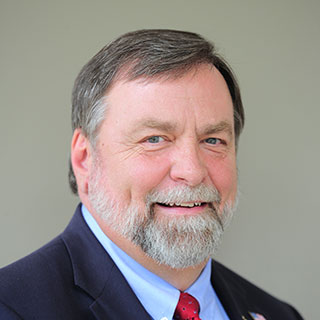 Mike Cowley is President of CE Maintenance Solutions, a company that provides training, coaching and consulting services to facility and manufacturing maintenance organizations.

Mike Cowley's background includes a BS in Mechanical Engineering and over 33 years of hands-on experience in areas of asset and maintenance management including: facility and industrial maintenance. He has extensive experience in all aspects of facility and manufacturing management, computerized maintenance management systems (CMMS), contract maintenance, utility operations, project engineering and senior engineering management.

Mike spent the early years of his maintenance career in the textile industry working for Burlington Industries. While at Burlington, he was named Director of Engineering and Maintenance for the Lees Carpets Division. Mike was instrumental in the successful implementation of Lees' maintenance improvement program, which took Lees maintenance department from "Chaos to World Class".

Mike spent several years employed as a District Manager with Aramark Facility Services in their Specialty Markets Group where he managed multiple facility services and maintenance accounts. He also assisted other groups within Aramark on a National basis with maintenance program assessments, planning, and implementation of improvement programs.

Mike is founder and President of CE Maintenance Solutions which provides consulting services to facility and manufacturing maintenance organizations. He also provides coaching and guidance for clients who desire to outsource facility services. Mike has been fortunate to work with numerous organizations, assisting them in their journey to change the maintenance culture.

Mike speaks at several leading maintenance conferences and facility management conventions each year, writes articles for maintenance magazines, teaches maintenance management fundamentals, and has assisted numerous organizations in developing plans and programs needed to implement and achieve facility-wide maintenance improvement. He currently serves as Regional Vice President for the Association for Facilities Engineering (AFE), serves on their professional development committee, and as a course instructor for the Certified Plant Maintenance Manager (CPMM) certification program.
View All Presenters