NFMT 2019 Speaker Profile
Senthil Kumar Sundaramoorthy
Product Lead,
Hudson Technologies Company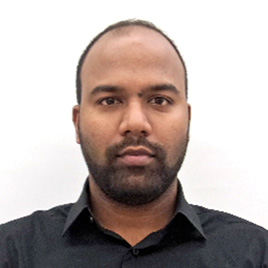 Mr. Senthil Kumar is currently a product lead for SMARTenergy OPS® (Real-time continuous monitoring and diagnostics system) in Hudson Technologies Global Energy Services Division. He has over 7 years of experience in the field of energy efficiency and has been a part of many commercial and industrial energy assessments and audits. Prior to joining Hudson, Mr. Kumar was at the Industrial Assessment Center (IAC) at West Virginia University from where he also obtained his Master's degree in Industrial Engineering. He also holds a bachelor's degree in Mechanical Engineering from India. He is a Certified Energy Manager (CEM) through Association of Energy Engineers and is also certified by U.S. DOE as qualified specialist in the areas of process heating and steam systems.
View All Presenters
A big thank you to our
2019 Sponsors & Partners.
Click here to learn how you can become a sponsor today.
---
Platinum Sponsors
Gold Sponsors
Silver Sponsors
Partners