NFMT 2019 Speaker Profile
Stephen P. Ashkin
President,
The Ashkin Group, LLC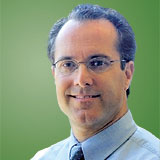 In addition to founding the Green Cleaning Network, a non-profit organization dedicated to sharing information and educating the marketplace on green cleaning, Steve Ashkin is the president of The Ashkin Group, LLC, a nationally renowned consulting firm helping both contractors and building owners 'green' the cleaning process. He has 25 years in the cleaning industry and has become the leading figure in the green cleaning movement. Ashkin's background includes chairing the ASTM Task Force, a member of the US Technical Advisory Group developing ISO 14000, a founding member of the Presidential Green Chemistry Challenge, and a judge for the White House Closing the Circle Awards Program. He has participated in important standard development activities including the US Green Building Council's LEED for Existing Buildings Rating System, the Collaborative for High Performance Schools Program, The Quick & Easy Guide to Green Cleaning in Schools from the Healthy Schools Campaign, the Green Guide for Health Care from Hospitals for a Healthy Environment, as well as several standards for Green Seal. Last year, Ashkin was named the Green Building Advocate of the Year by the Leonardo Academy and a recipient of the 2006 Children's Environmental Health Excellence Award from US EPA's Office of Children's Health Protection. Ashkin is a prolific writer, speaker and advocate for safer and healthier cleaning methods.
View All Presenters
A big thank you to our
2019 Sponsors & Partners.
Click here to learn how you can become a sponsor today.
---
Platinum Sponsors
Gold Sponsors
Silver Sponsors
Partners