NFMT 2019 Speaker Profile
Stormy Friday, MPA, Hon. FMA, IFMA Fellow
President,
The Friday Group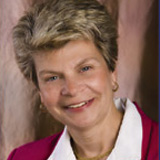 Stormy Friday, MPA, Hon. FMA, IFMA Fellow, President ,The Friday Group is an internationally recognized speaker in facility management. She has visited over thirty countries to consult, train and speak on FM trends; organization development; productivity and motivation; marketing and customer service; strategic planning and outsourcing alternatives. She co-authored a book entitled Quality Facility Management: A Marketing and Customer Service Approach (Wiley) and authored Organization Development for Facility Managers: Tracing the DNA of FM Organizations (AMACOM; Dog Ear Press). She has served on the IFMA Board of Directors and the BOMI International Board of Trustees.
View All Presenters
A big thank you to our
2019 Sponsors & Partners.
Click here to learn how you can become a sponsor today.
---
Platinum Sponsors
Gold Sponsors
Silver Sponsors
Partners