NFMT 2019 Speaker Profile
Susan Foong, CID, LEED AP, WELL AP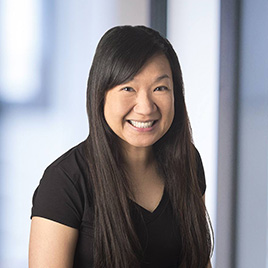 Susan Foong, CID, LEED AP, WELL AP, is a Design Principal, leader of the interior design practice, equity task force leader and sits on the design council in the firm's San Jose office. She started her design career working on hotels, museums, banks, and high-end residential design. Her specialization and focus for the last 12 years has been about crafting the workplace design experience and helping technology firms like Apple, Google, SAP, LinkedIn and Hitachi in the Silicon Valley innovate. Designing workplace environments that anticipates the needs of the users, addresses the high cost of real estate, the attraction and retention of talent, the health of the occupants are all key components of the projects that Susan work on. She also collaborates very closely with clients to capture (and sometimes create) culture and branding, so that the design spaces created are unique for each organization.
View All Presenters
A big thank you to our
2019 Sponsors & Partners.
Click here to learn how you can become a sponsor today.
---
Platinum Sponsors
Gold Sponsors
Silver Sponsors
Partners