NFMT 2019 Speaker Profile
Susan Morrison ME, STSC, QCxP
Principal Construction Engineer,
PARSONS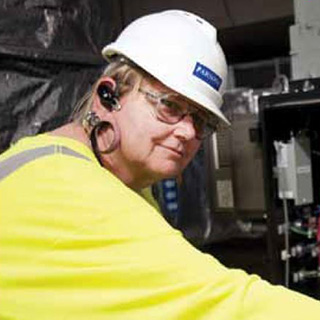 Susan Morrison, Is a Engineer employed by Parsons Corporation, as the principal constructionengineer to design and build laboratories and cleanrooms at NASA Goddard Space Flight Center.Other duties include providing the government and other PARSONS engineers with exposure onnew technologies and provide technical expertise to other construction engineers on the design andbuilding of clean rooms and laboratories.
View All Presenters
A big thank you to our
2019 Sponsors & Partners.
Click here to learn how you can become a sponsor today.
---
Platinum Sponsors
Gold Sponsors
Silver Sponsors
Partners