NFMT 2019 Speaker Profile
Telva M. McGruder
Director, Facility Engineering and Manufacturing Operations Sustainable Workplaces,
General Motors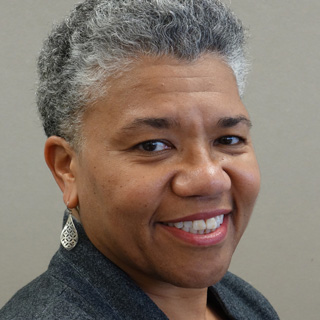 Telva McGruder is the Director of Facility Engineering and Manufacturing Operations for General Motors. Named to this position in August of 2016, Telva leads facility engineering for the GM global footprint as well as facility management strategy for North American manufacturing facilities. Responsibilities also include the procurement of energy, energy efficiency initiatives, coordination of contractual agreements and material handling strategy for the General Motors facilities worldwide. Previously, Telva was Die Program Manager for Global Body Manufacturing Engineering. In this role, she led the team responsible for tool and die strategy, planning, quality and launch for global vehicle programs. Prior to this role, she held positions of increasing responsibility and influence within manufacturing engineering and at several manufacturing locations where she motivated teams to rethink the possible in project execution, maintenance, quality, operations and labor negotiations. Telva earned her BS and MS degrees in Electrical Engineering from Purdue University. Along with her professional accomplishments, Telva is dedicated to teaching and leading others inside and outside of General Motors. She enjoys mentoring professionals as well as motivating students. Telva serves as a mentor for FIRST FRC high school robotics teams and is a volunteer for A World in Motion, an SAE program. She is the Chair of the Board of Directors for the Girl Scouts of Southeastern Michigan and was recently named president of the General Motors African Ancestry Network. She and her husband are proud parents of three wonderful children.
View All Presenters
A big thank you to our
2019 Sponsors & Partners.
Click here to learn how you can become a sponsor today.
---
Platinum Sponsors
Gold Sponsors
Silver Sponsors
Partners