SHOW
INFORMATION
Rethink, Reconnect, and Reimagine at NFMT 2022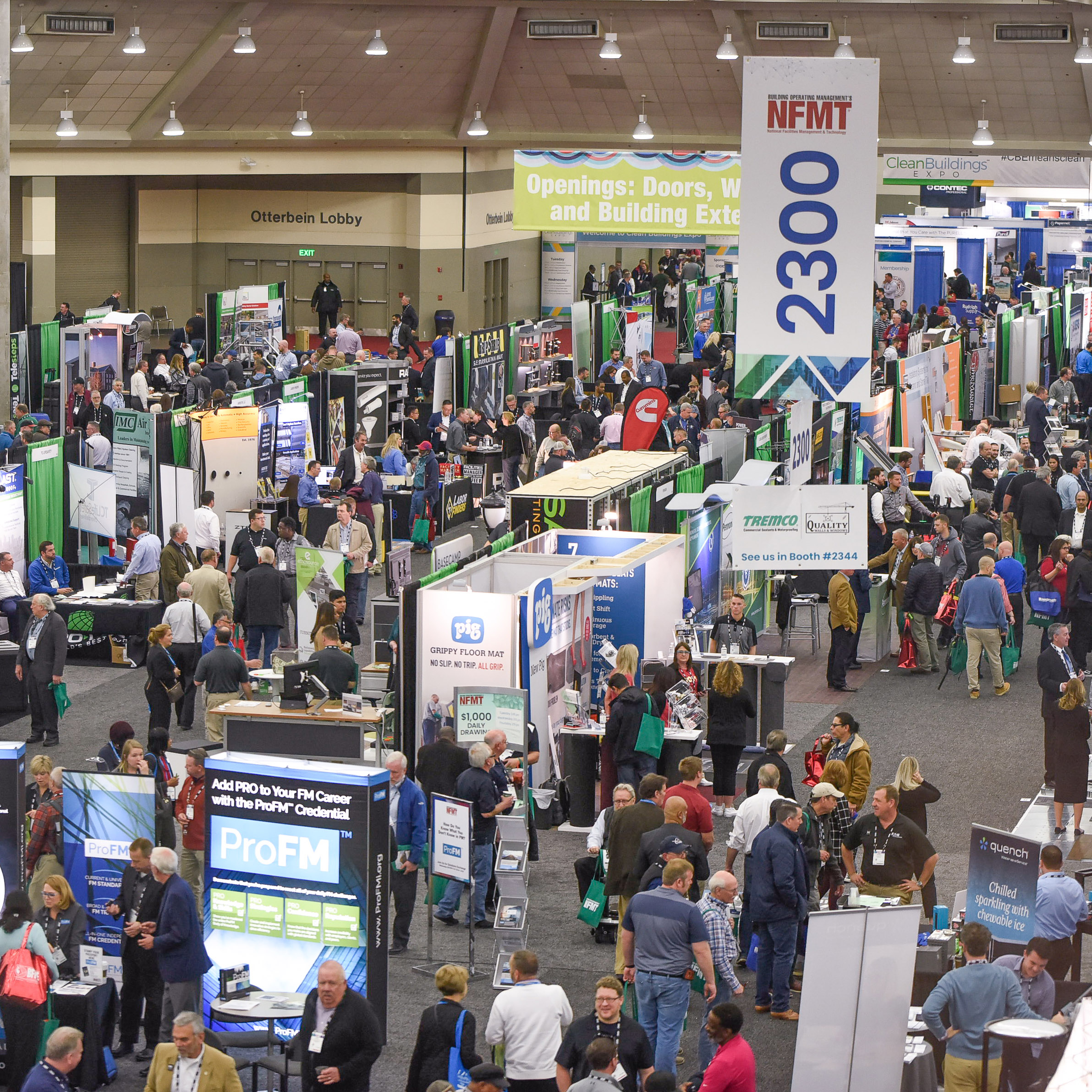 About Us
→ Reconnecting looks better than ever
The National Facilities Management and Technology Conference & Exposition (NFMT) was launched in 2001 by the publishers of Building Operating Management and Facility Maintenance Decisions magazines. Our goal was to bring education, networking, and product discovery to facilities professionals nationwide. Years later, NFMT continues the tradition in 2022 by offering broad-based education for facilities professionals from every type of organization: government, education, commercial office healthcare, retail, hospitality, and industrial.
REGISTER →
Testimonials
NFMT rejuvenated my excitement for my work, gave me more creative ideas and a new outlook for my job and work in Facility Management.
-Division Director, Navajo Housing Authority
The entire show is great. Provides an excellent overview of the facilities management profession.
-Facilities Manager, General Dynamics
NFMT helps me build on my current knowledge and gives me an opportunity to step away from the day to day and remember what facilities management is about.
-Facilities Director, Black Rock
NFMT keeps me current on trending topics and provides a venue for attaining my FM credential CEUs/maintenance units.
-Public Works Program Manager, US Army Corps of Engineers
NFMT has a variety of conference options and lets me sign up for the ones that are applicable. Also, the fact that the sessions are free is excellent and uncommon
-Facilities Manager, City of Alexandria
Technology changes every day and NFMT puts new ideas, and equipment on the forefront.
-USRO Supervisor, FBI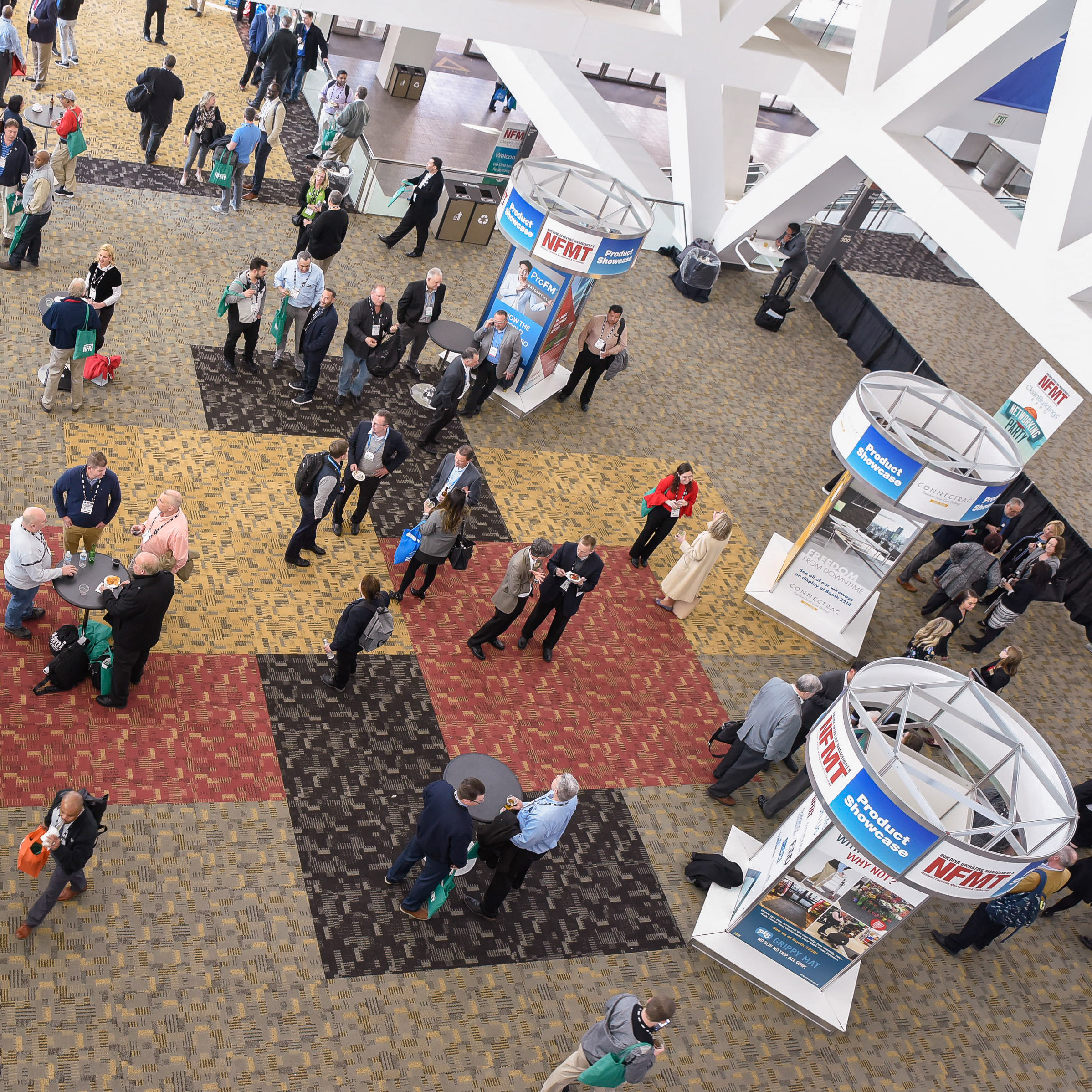 Location
→ Baltimore, MD
NFMT 2022 will be held at the Baltimore Convention Center in Baltimore, MD. You'll experience world-class conference sessions, networking opportunities, and much more.
REGISTER →
Schedule
7:00 am - 5:00 pm Registration
8:00 am - 9:00 am Conference Sessions
9:15 am - 10:15 am Conference Sessions
10:30 am - 11:30 am Conference Sessions
11:30 am - 4:00 pm Expo Hall
4:00 pm - 5:00 pm Networking Party
7:00 am - 5:00 pm Registration
8:00 am - 9:00 am Conference Sessions
9:15 am - 10:15 am Conference Sessions
10:30 am - 3:00 pm Expo Hall
3:00 pm - 4:00 pm Conference Sessions
4:15 pm - 5:15 pm Conference Sessions
5:30 pm - 6:30 pm Events
7:00 am - 3:00 pm Registration
8:00 am - 9:00 am Conference Sessions
9:15 am - 10:15 am Conference Sessions
10:30 am - 2:30 pm Expo Hall
2:30 pm - 3:30 pm Conference Sessions
3:45 pm - 4:45 pm Conference Sessions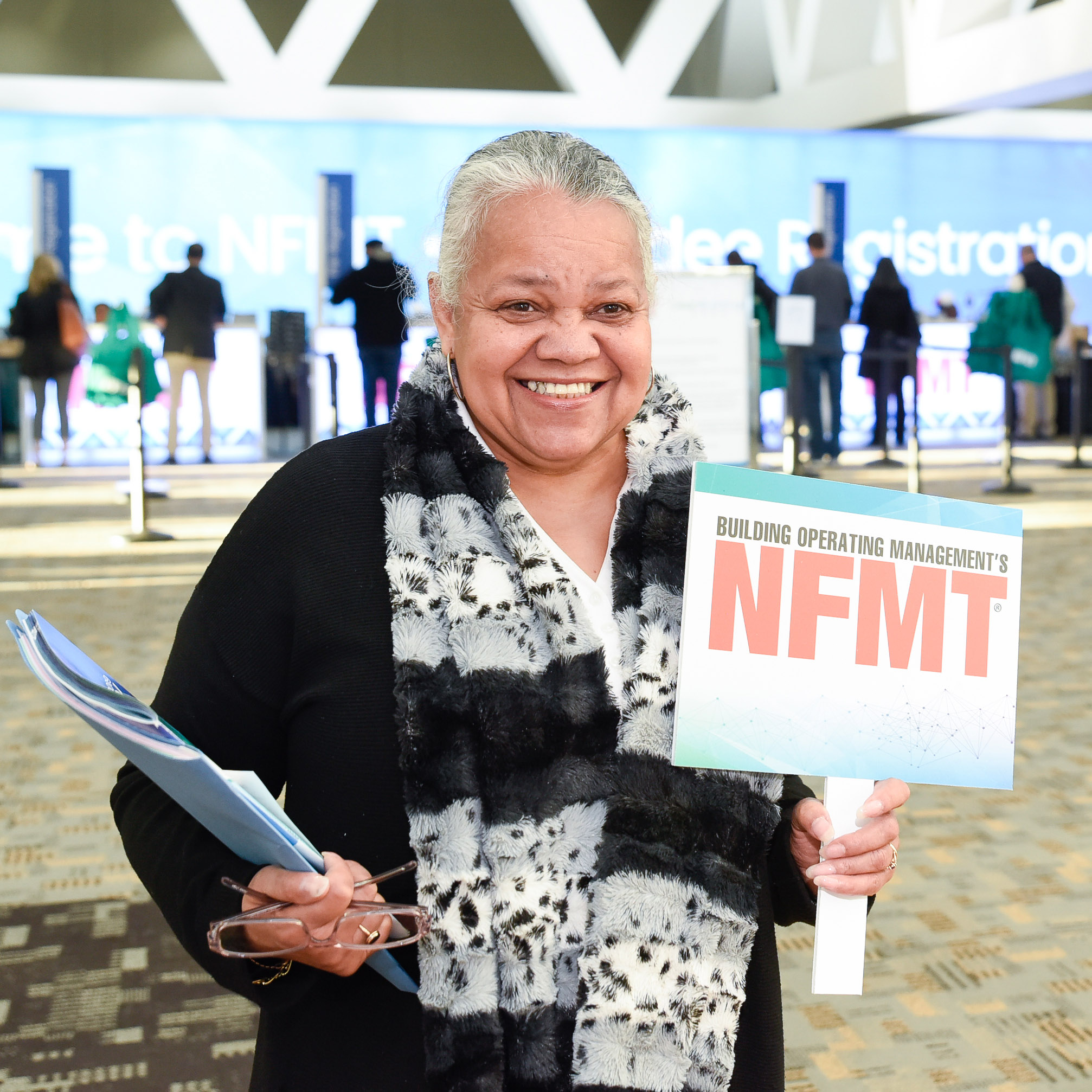 Pricing & Registration
NFMT is known for providing world-class education to facilities professionals, and we've made it easier than ever to experience the tracks and conference sessions that you want. With three different registration options to choose from, you'll get to enjoy a personalized experience you won't find anywhere else.
REGISTER →
Reconnect at NFMT 2022 Your Way
Popular Benefits
Basic


$0

Pro


$29

Elite


$149

Virtual


$49

Access to 20-minute learning lab sessions
Yes
Yes
Yes
Yes
Attendance to Tuesday Night Networking Party
Yes
Yes
Yes
No
Pre-registration for sessions
No
Yes
Yes
No
Onsite access to break-out sessions
No
Yes
Yes
No
Access to CEUs
No
Yes
Yes
No
Access to video content after the event
No
No
Yes
No
6-month fnPrime membership
No
No
Yes
No
FAQ's
→ Frequently Asked Questions
We are continually reviewing city, state and CDC guidelines and will comply with any recommended measures in November to provide participants with a high level of comfort attending NFMT 2022.
You have the option of adding Pre-conference workshops and a 12-month membership to fnPrime when registering for NFMT 2022.
Need to make changes to your information? You can log back into your registration at any point to edit it. To log into your registration click here and enter your email and password.
Free doesn't mean low quality. Just the opposite. We're bringing together over 75 facilities experts from some of the most prestigious organizations to show you how to run your facilities and properties more efficiently. You'll hear from many of the same experts that speak at IFMA, BOMA, AIA and other industry events, only without the high price of admission.
Yes. After you register online, you will receive an automated email confirming your registration.
Baltimore sees highs of 55 degrees Fahrenheit and lows in the 30s, so you'll want to dress warm.
NFMT Remix recommends business casual. You may want to bring a sweater or sport coat as session rooms can sometimes get a bit chilly.
We will automatically send you show updates starting 8 weeks before NFMT 2022. In addition, join our NFMT 2022 event Facebook page and follow/promote the #NFMTBaltimore hashtag on Twitter
Call our customer service team at 414-228-7701 ext 339. We'll be happy to help you out.
CONTACT US
EXHIBITORS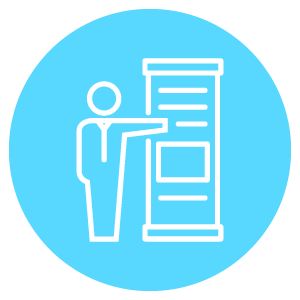 ATTENDEES & SPEAKERS