SHOW
INFORMATION
Rethink, Reconnect, and Reimagine at NFMT 2022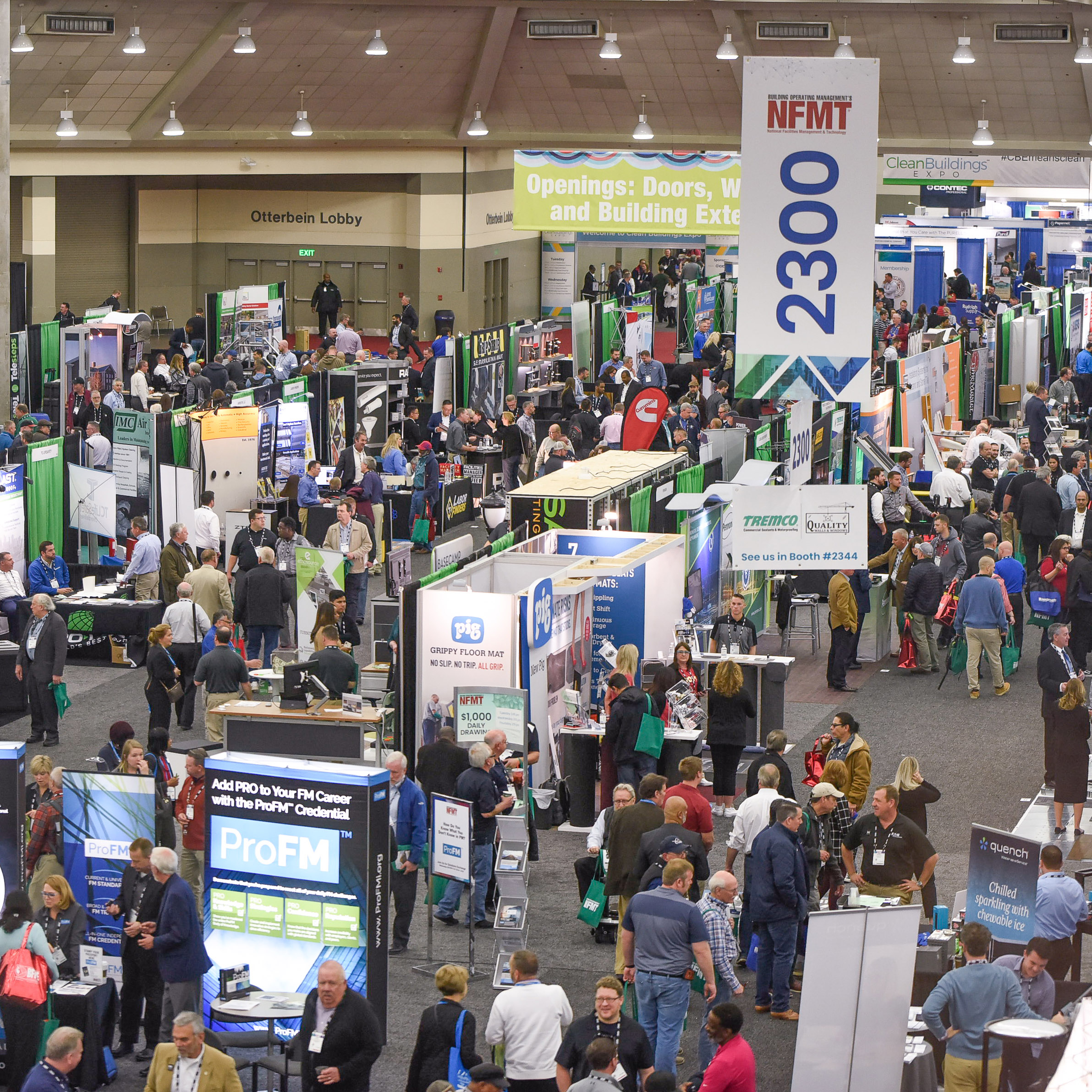 About Us
→ Reconnecting looks better than ever
The National Facilities Management and Technology Conference & Exposition (NFMT) was launched in 2001 by the publishers of Building Operating Management and Facility Maintenance Decisions magazines. Our goal was to bring education, networking, and product discovery to facilities professionals nationwide. Years later, NFMT continues the tradition in 2022 by offering broad-based education for facilities professionals from every type of organization: government, education, commercial office healthcare, retail, hospitality, and industrial.
REGISTER →
Testimonials
NFMT rejuvenated my excitement for my work, gave me more creative ideas and a new outlook for my job and work in Facility Management.
-Division Director, Navajo Housing Authority
The entire show is great. Provides an excellent overview of the facilities management profession.
-Facilities Manager, General Dynamics
NFMT helps me build on my current knowledge and gives me an opportunity to step away from the day to day and remember what facilities management is about.
-Facilities Director, Black Rock
NFMT keeps me current on trending topics and provides a venue for attaining my FM credential CEUs/maintenance units.
-Public Works Program Manager, US Army Corps of Engineers
NFMT has a variety of conference options and lets me sign up for the ones that are applicable. Also, the fact that the sessions are free is excellent and uncommon
-Facilities Manager, City of Alexandria
Technology changes every day and NFMT puts new ideas, and equipment on the forefront.
-USRO Supervisor, FBI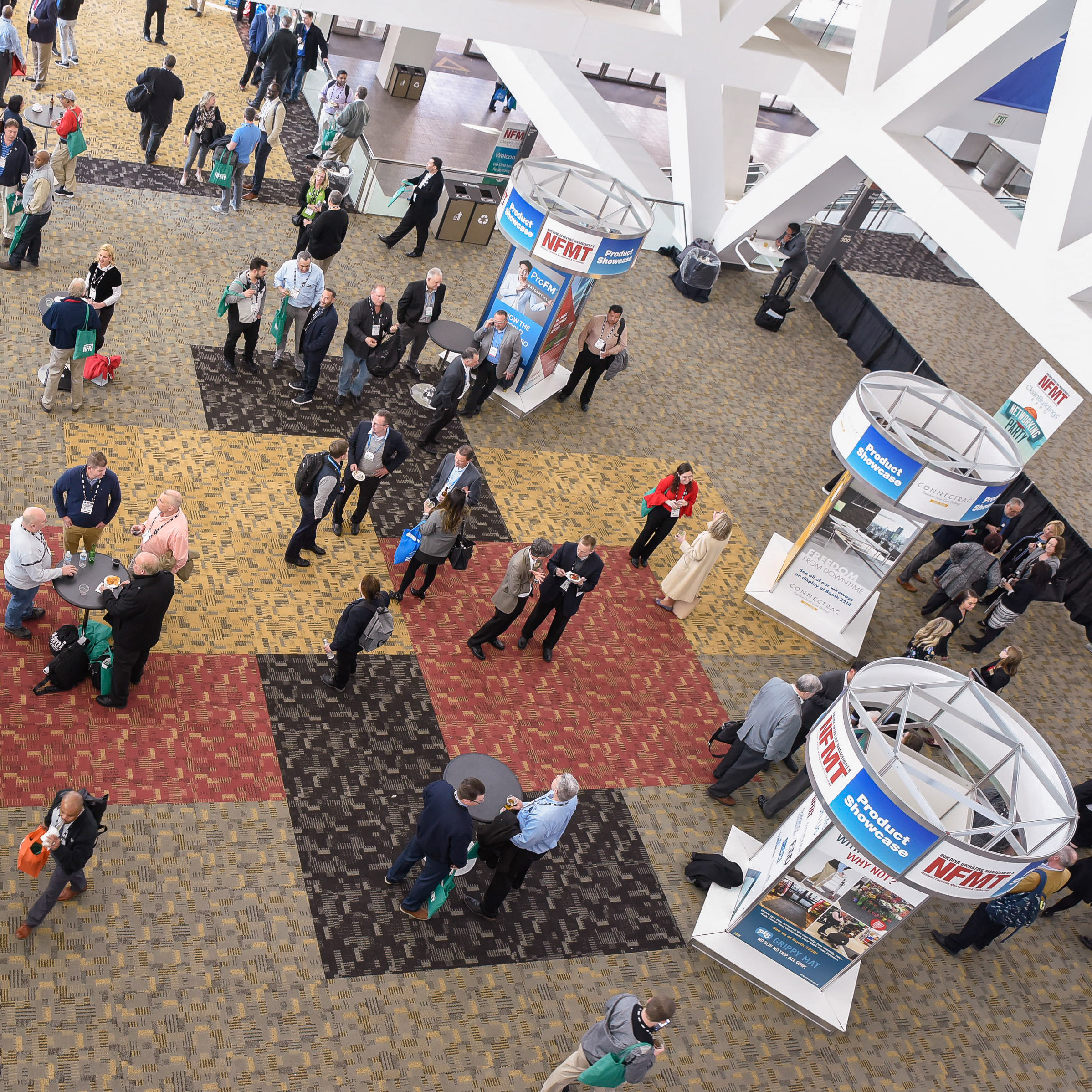 Location
→ Baltimore, MD
NFMT 2022 will be held at the Baltimore Convention Center in Baltimore, MD. You'll experience world-class conference sessions, networking opportunities, and much more.
REGISTER →
Schedule
7:00 am - 5:00 pm Registration
8:00 am - 9:00 am Conference Sessions
9:15 am - 10:15 am Conference Sessions
10:30 am - 11:30 am Conference Sessions
11:30 am - 4:00 pm Expo Hall
4:00 pm - 5:00 pm Networking Party
7:00 am - 5:00 pm Registration
8:00 am - 9:00 am Conference Sessions
9:15 am - 10:15 am Conference Sessions
10:30 am - 3:00 pm Expo Hall
3:00 pm - 4:00 pm Conference Sessions
4:15 pm - 5:15 pm Conference Sessions
5:30 pm - 6:30 pm Events
7:00 am - 3:00 pm Registration
8:00 am - 9:00 am Conference Sessions
9:15 am - 10:15 am Conference Sessions
10:30 am - 2:30 pm Expo Hall
2:30 pm - 3:30 pm Conference Sessions
3:45 pm - 4:45 pm Conference Sessions
Events & Activities
Events:
fnPrime Member Happy Hour
Tuesday 3:00 – 4:00 pm – Booth #1257
We are excited to welcome all of our fnPrime to NFMT with a happy hour event from 3:00 – 4:00 on Tuesday. Join Dan Weltin and other fnPrime members as we finally are able to catch up in person and check in with each other. This event is limited to current fnPrime members.
Networking Party
Tuesday 4:00 – 5:00 pm – Pratt Street Lobby
We will celebrate being back together with drinks, food and games on Tuesday night. We know facilities managers have worked tirelessly for the past two years and this is one small way we can say good job and thank you. Join us as we celebrate you — the FMs. All Basic, Pro and Elite plus Exhibitors are welcome to participate.
Sponsored by:

Executive Summit Breakfast – Invite Only
Wednesday 8:00 – 10:00 am – Room 331
Executives tasked managing one of the company's largest assets are finding themselves in the center of c-suite strategy and planning. We are excited to gather an impressive group of executives to discuss the future of non-residential buildings and how to continue planning for future needs and trends. This event by invite only. If you have any additional questions, please contact amy.brown@tradepress.com.
Sponsored by: ProFM and NFMT
Women in FM Roundtable
Wednesday 3:00 – 5:00 pm – Room 321
Join fellow female facilities managers as they share their stories, lessons learns and tips to being a women in this wonderful career field. This interactive, inspiring session will allow all participants evaluate your leadership style and appraise your career path. All participants are welcomed to join this event.
Click here for more information
---
Activities:
$1,000 Daily Cash Drawing
Thanks to New Pig you could leave NFMT $1,000 richer in just 3 easy steps.
1. Fill out ballot received at registration.
2. Get verified at the New Pig Booth (#619).
3. Attend the drawing each day to hear if your name has been called.
Drawing to be held at the Grand Prize Stage – Tuesday 3:45 pm – Wednesday 2:45 pm – Thursday 2:15 pm.
Sponsored by:

Social Hub
Ever want to be on the cover Building Operating Management or Facility Maintenance Decisions — now is your chance. Come to the social hub for the best place to take pictures and make sure to post them all with the #NFMT22 hashtag for a chance to see them on our feed.
PPE Hub
Check out the PPE Hub where you can see a visual display of some of the gear needed to keep your teams safe.
Networking Breaks
Pro and Elite attendees are welcome to join us for a quick coffee jolt each morning from 9:00 – 9:15 outside room 337.
Sponsored by:






Solutions Exchange Pub
Wednesday 5:30 – 6:30 pm – Pratt Street Lobby
We think the best ideas come from having a bar with a co-worker after a long day — which is why Solutions Exchange is the perfect way to wind down Wednesday. Grab a drink and sit down at a table to have a quick, solutions focused discussion with some of the industry's top vendors and your FM peers. You'll be able to pick up to three tables from the topics below for 20 minute convos each.
Topics Include:
ARC Facilities
Wake Up Call: Minimize the Impact of Retirement on your Facility
A discussion about how to proactively address loss of facility knowledge caused by retirement
Carter Power Systems
Customer Value Agreements (CVA's) for your Power Generation Equipment
Customer Value Agreements (CVAs) are ideal if you own a power generation system or require adherence to government compliance. Whether your facility utilizes Caterpillar or other OEM's equipment Carter Power Systems CVA's are designed to meet your individual needs. From basic inspections, fluid changes, load bank testing, ATS testing, breaker testing, switchgear maintenance, and emissions testing we can customize a plan to fit your specific requirements.
Carter Rental
Access Is Everything: MEC Model MME25 Electric Single Man Lift
See a spotlight on the latest MEWP limited access platform lift. This compact Electric Single Man Lift provides unmatched working height. With super compact footprint allowing for elevated work sight access in tight work areas. Ultracompact design fits on most elevators and low floor loading permits use on wide variety of flooring. Join Tim Padden to discuss these benefits and the benefits of renting from Carter Rental.
Martin Technical
Planning for the future for scheduling AF,IR, Lightning and using an LMS for daily tasks
Sitting in the facilities managers chair and expanding systemically in how to successfully remove tasks from their desk.
Schluter Systems
Challenges & Solutions for Today's Ceramic Tile and Stone Installations
Ceramic and stone tiles are beautiful and durable surface coverings, but today's construction environment presents a variety of unique installation challenges. This NON-PROPRIETARY Seminar will look at the history of tile installation and address both traditional methods and new technology. Topics that will be covered will include tile membrane advancements, movement accommodation, and controversial issues such as mold and questionable shower assemblies Gustavo Tovar
SemaConnect, Inc.
Tips and Tricks for Planning EV Charging at Your Facility
Beginning a new EV charging project can seem daunting. We'll help you understand the requirements and talk about best case practices for installing EV charging for your employees and fleets.
Versare
6' apart in tight quarters: Using flexible solutions to keep employees safer
Covid isn't going away anytime soon. While some jobs are appropriate for a work-from-home model, others require staff to be on location. In this exchange, we'll discuss modular solutions for separating people in confined spaces—and how to repurpose those solutions when it's all over.
Smart Rain
Sustainability with a fantastic ROI
Have you ever wondered how you could help the environment and save money at the same time? Water is one of our most precious resources and with much of the US in a major drought we need to conserve all we can. Using the Smart Rain system you can save water and money with minimal investment of time or money from your team.
Automated Logic Corporation
Healthy Buildings and Indoor Air Quality
Discussion on Healthy Building strategies and tools for how building owners can not only provide a safe work environment for their occupants but also provide interactive information for the public on the measures being taken to improve indoor air quality.
Fireline Crop.
Hybrid Water Mist Fire Suppression Systems
A discussion of hybrid water mist fire suppression systems. These systems use a mixture of water and nitrogen, creating a uniform blend of water droplets and nitrogen, resulting in nearly zero wetting of protected surfaces. These systems discharge only .26 GPM of water be discharge emitter. This compares to the average 4 GPM discharge from a standard sprinkler head.
Stryker
Cardiac Arrest response protocols & AED management
Round table discussion to understand current emergency response protocols for cardiac arrest events. The goal will be to understand the current pain points and identify opportunities for an ideal future state.
Sunbelt Rentals
Better Planning for Today's Unknowns
Dealing uncertainty: power interruptions, air quality and more, how to better prepare for the unknown.
Armored Things
Smart Space Planning with AI Software
How agile is your space? Your building is the foundation of support for working, learning, and collaborating. To meet the changing demands from stakeholders in offices, buildings and across campuses, you need real-time and predictive occupancy and space Find out how world-class facilities such as Boston Scientific and the Fiserv Forum are harnessing AI to practice informed agility, creating the feedback loop that maximizes space and property investments - and drives outcomes per square foot.
Carrier CHVAC Service
Addressing the Critical Needs of Facilities in 2022
Find out how Facility Managers continue to meet the needs of their facilities in today's environment of a reduced labor pool, rapidly rising costs, and supply chain constraints.
Nalco Water, Ecolab
Advancing Cleaner Safer Practices with Ecolab Science Certified
As people return to your buildings, the way you communicate cleanliness both internally and externally can be almost as important as the measures you are taking to create clean and healthy buildings. Join us to learn how Ecolab Science Certified provides science backed programs, products and procedures along with on-site messaging and communication tools to help demonstrate your commitment to advancing cleaner safer practices for a more confident return.
TMA Systems
What are the benefits of implementing inspections at my organization?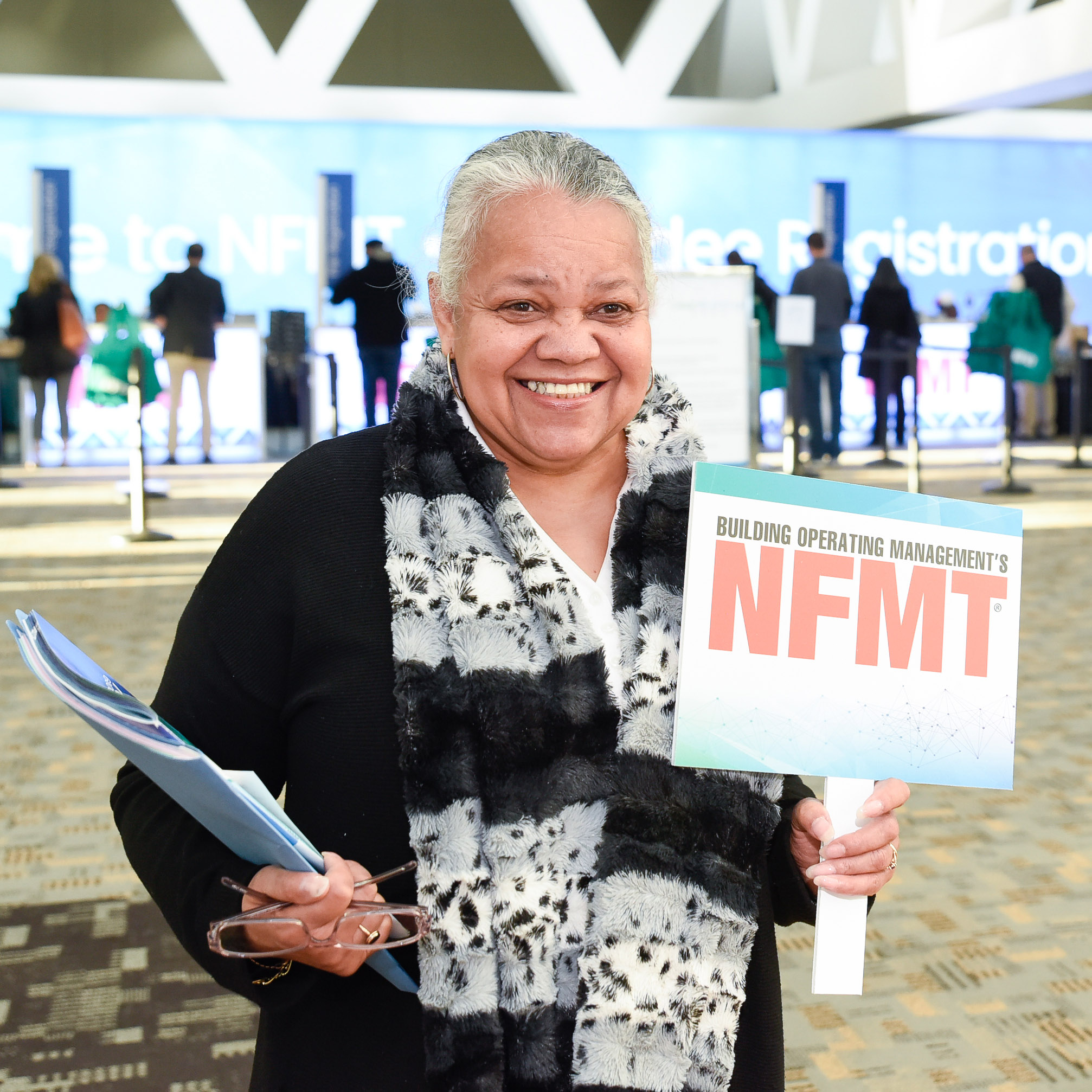 Pricing & Registration
NFMT is known for providing world-class education to facilities professionals, and we've made it easier than ever to experience the tracks and conference sessions that you want. With three different registration options to choose from, you'll get to enjoy a personalized experience you won't find anywhere else.
REGISTER →
Reconnect at NFMT 2022 Your Way
Popular Benefits
Basic


$0

Pro


$29

Elite


$149

Access to 20-minute learning lab sessions
Yes
Yes
Yes
Attendance to Tuesday Night Networking Party
Yes
Yes
Yes
Pre-registration for sessions
No
Yes
Yes
Onsite access to break-out sessions
No
Yes
Yes
Access to CEUs
No
Yes
Yes
Access to video content after the event
No
No
Yes
6-month fnPrime membership
No
No
Yes
FAQ's
→ Frequently Asked Questions
We are continually reviewing city, state and CDC guidelines and will comply with any recommended measures in November to provide participants with a high level of comfort attending NFMT 2022.
You have the option of adding Pre-conference workshops and a 12-month membership to fnPrime when registering for NFMT 2022.
Need to make changes to your information? You can log back into your registration at any point to edit it. To log into your registration click here and enter your email and password.
Free doesn't mean low quality. Just the opposite. We're bringing together over 75 facilities experts from some of the most prestigious organizations to show you how to run your facilities and properties more efficiently. You'll hear from many of the same experts that speak at IFMA, BOMA, AIA and other industry events, only without the high price of admission.
Yes. After you register online, you will receive an automated email confirming your registration.
Baltimore sees highs of 55 degrees Fahrenheit and lows in the 30s, so you'll want to dress warm.
NFMT Remix recommends business casual. You may want to bring a sweater or sport coat as session rooms can sometimes get a bit chilly.
We will automatically send you show updates starting 8 weeks before NFMT 2022. In addition, join our NFMT 2022 event Facebook page and follow/promote the #NFMTBaltimore hashtag on Twitter
Call our customer service team at 414-228-7701 ext 339. We'll be happy to help you out.
CONTACT US
EXHIBITORS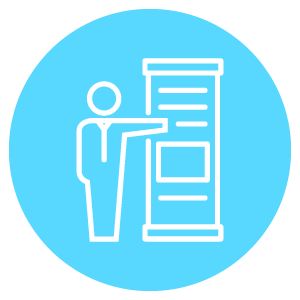 ATTENDEES & SPEAKERS