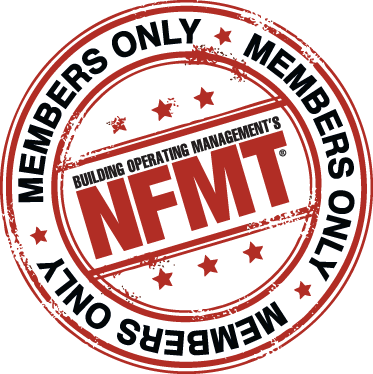 For over 15 years, NFMT has been the premier educator for the facilities management community. Now is your chance to become an exclusive member of this community and receive additional education opportunities and benefits. The $99 fee allows you to receive all the perks and benefits for a full year, including:
Before NFMT
Discounts for pre-conference workshops
Early sign-up for tours and events
NFMT Handouts for members only!
Only members have access to the handouts a week prior to the conference. All other attendees will receive the handouts a week after the event.
---
During NFMT Events
Early Badge and Membership card pick up
Member Lounge on the Exhibit Floor
A Member Only Shirt
---
After NFMT
Conference Videos and Past Event Video Library
As an NFMT Member you'll receive exclusive access to over 100 full conference video sessions filmed at each event. The 100+ conference videos from each show will be posted for members a week after the event.
Webcasts
In addition to past conference videos, you'll also have access to our library of over a dozen member-only NFMT webcasts.
---
Future Events
Just a reminder, your NFMT membership gives you the same great opportunities and offerings at other NFMT events throughout the year.