November 14-15, 2017 - Orlando, FL
W1.23D
How Do You Build a Strong Workplace Safety and Health Program
OSHA has recently updated the Guidelines for Safety and Health Programs it first released 30 years ago, to reflect changes in the economy, workplaces, and evolving safety and health issues. The new recommended practices have been well received by a wide variety of stakeholders and are designed to be used in a wide variety of small and medium-sized business settings. This workshop will provide the recommended practices and present a step-by-step approach to implementing a safety and health program, built around seven core elements that make up a successful program.
Learning Objectives:
1. Learn how management provides the leadership, vision, and resources needed to implement an effective safety and health program
2. Understand how worker participation means that workers are involved in establishing, operating, evaluating, and improving the safety and health program
3. Discuss how education and training are important tools for informing workers and managers about workplace hazards and controls
4. Understand that sharing the results of monitoring and evaluation, as well as celebrating successes within the workplace helps drive further improvement
Session Details
Start Time: 11/15/2017 8:00:00 AM
End Time: 11/15/2017 8:50:00 AM
Presented By: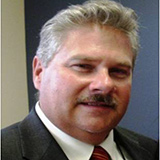 Larry Riley
Authorized OSHA Outreach Trainer, Owner/Instructor
Access Safety Compliance Training, Inc.
Read Bio
Room Number: 230 D
Audience: Intermediate
CEU: 0.1
Track:
Safety and Security
---