W4.23A
Trust, but Measure and Verify: Measurement and Verification – An Essential Element of Any Facility's Energy Savings Program
A critical aspect of any energy savings program involves accurate measurement and verification of the energy consumption (and demand) associated with the implemented measures / activities. Several standards exist in this field, including the International Performance Measurement and Verification Protocol (IPMVP) and ASHRAE Guideline 14-2014 – Measurement of Energy, Demand, and Water Savings. Traditionally, these have been used to provide guidance (and a standard methodology) for determining savings associated with an energy-related transaction between a utility, an ESCO and a client / customer. The multi-step process has included: Determination of baseline performance (utility bills, simulation/ modeling, etc.), estimated savings through an investment grade audit, development of an M&V plan, compilation of a post-implementation report (verifying performance), and ongoing M&V activities according to a prescribed schedule. The evolution of power monitoring and sub-metering systems, either separate or through upgraded BAS systems, has allowed clients to obtain enhanced, real-time energy information, improving the accuracy of data needed to verify specific system / measure performance. In addition, the increased incorporation of renewal energy technologies, including local micro-grids, often expands the M&V requirements beyond pure energy consumption and cost savings; to include reduction in atmospheric emissions, reduction in risks associated with fuel extraction and transportation, distribution interruptions, etc. However, even with the advancements in data collection and analysis, an experienced energy management professional needs to review the M&V data to assess its validity; determining whether any 'normalization' is required to accommodate changes in weather, building usage, system parameters, occupancy, etc.
Learning Objectives:
1. Highlight the current standards and practices of the M&V industry
2. Discuss the ongoing developments such as the current updating of ASHRAE Guideline 14-2014
3. Indicate the impact of the recently adopted ASHRAE / ACCA Standard 211P, Standard for Commercial Building Energy Audits
4. Provide outlook for the industry, incorporating the use of data analytics
Session Details
Start Time: 11/13/2019 3:45:00 PM
End Time: 11/13/2019 4:45:00 PM
Presented By: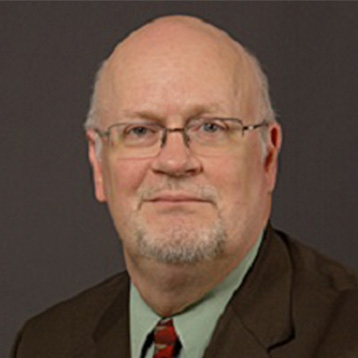 Robert Knoedler, P.E., CxA, EMP
Principal in Charge
Hanson Professional Services Inc.
Room Number: 230 A
Audience: Intermediate
CEU: 0.1
Track: Energy Management

Browse Sessions By Day:
Tuesday
Wednesday
Thursday