R2.24C
5 Fatal Mistakes when Buying Building Services
Buyers of building services typically follow the traditional procurement strategy and often handicap the ability for service managers to do there job. This sessions highlights what can often go wrong and review the best practices for achieving extraordinary results---after the deal.
Learning Objectives:
1. Identify the # 1 predictor of finding the best of the best contractor
2. Review the roadmap for selecting the best of the best contractor in the marketplace
3. Understand how to determine the cost of the cleaning program before the first bid is submitted
4. Understand why your specification is a trap toward failure
Session Details
Start Time: 11/14/2019 9:15:00 AM
End Time: 11/14/2019 10:15:00 AM
Presented By: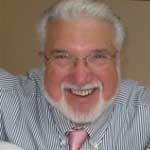 Vince Elliott
President
Elliott Affiliates, Ltd.
Room Number: 240 C
Audience: Intermediate
CEU: 0.1
Browse Sessions By Day:
Tuesday
Wednesday
Thursday