W2.24C
True Cost of Maintenance
Senior Management only views maintenance costs at a single level, labor & materials. True maintenance costs go much deeper than that and much more than expected. This session will discuss the contribution costs of maintenance and where waste and under utilization of resources are truly affecting operations and efficiencies.
Learning Objectives:
1. Understand the true cost of maintenance
2. Identify areas of waste and underutilization
3. Tips and hints for improvement
4. Discuss the contribution of Planning & Scheduling maintenance activities
Session Details
Start Time: 11/13/2019 9:15:00 AM
End Time: 11/13/2019 10:15:00 AM
Presented By: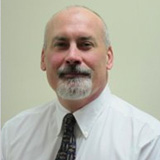 Andy Gager CMRP, CPIM, CAMA
Managing Director
Nexus Global Business Solutions, Inc.
Room Number: 240 C
Audience: Advanced
CEU: 0.1
Browse Sessions By Day:
Tuesday
Wednesday
Thursday