NFMT Remix 2023
Join your peers in Orlando this October to learn how to Make the Business Case for Facilities Management! You'll gain insight into key strategies to optimize‐and communicating the benefits of‐FM initiatives, technologies and trendlines.
Attendee registration
opens early July!
You Won't Want to Miss...
7 tracks to choose from!
Supply Chain Strategies / Heath, Safety, Wellness / Leadership, Culture and Career / Standards and Codes / Energy Efficiency and Sustainability / FM Tech / Building Systems in the Real World
40+ Sessions
Focused on enhancing facility operations and effectively driving investments in technology, occupant health and safety, and staffing.
100+ Exhibitors
Efficient facility products and solutions specific to commercial buildings, schools, universities, municipalities and government.
We are absolutely going to come back to NFMT next year. Like I said, the breakout sessions and the exhibits are second to none.
Dr. Joshua Robinson – Director of Operations – Union Public Schools (Tulsa, OK)
I have been coming to the NFMT show since there have been NFMT shows. So I've been a facility manager since 1998. So as long as there's been a show, I've been coming to it.
Peter Notari– Architect – L2M Architects
I enjoyed the show a lot, and it really meant a lot to be in front of people and to be learning new things, new technologies, I was just so excited to be back!
Joseph Bernatowicz– Energy Engineer– Anne Arundel County Government
The Best FM Event in Fall 2023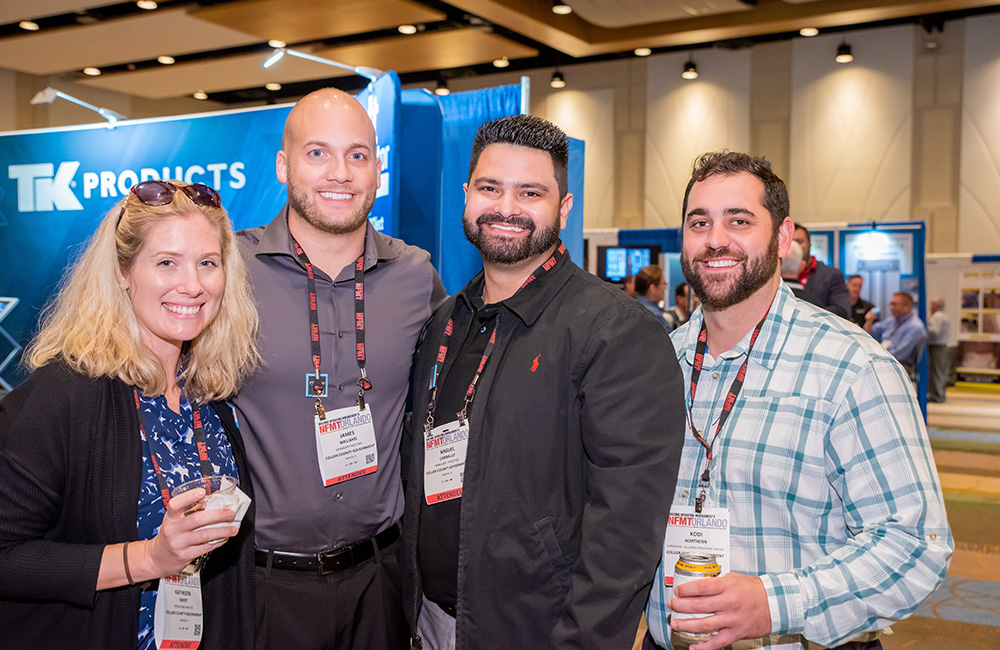 FM-to-FM Networking
Through our Women in FM, fnPrime and roundtable discussions you'll learn solutions from other facilities managers.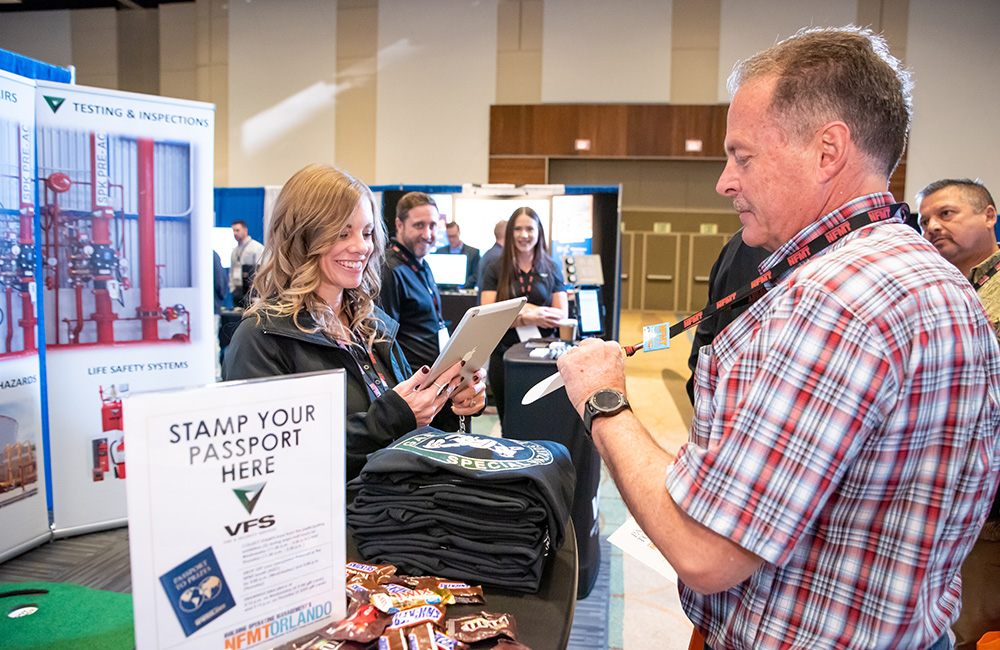 All FM, All The Time
Come celebrate being a facilities pro with other FMs with great educational opportunities and product displays and also lots and lots of fun. Join us for networking parties, prize hunts, and more.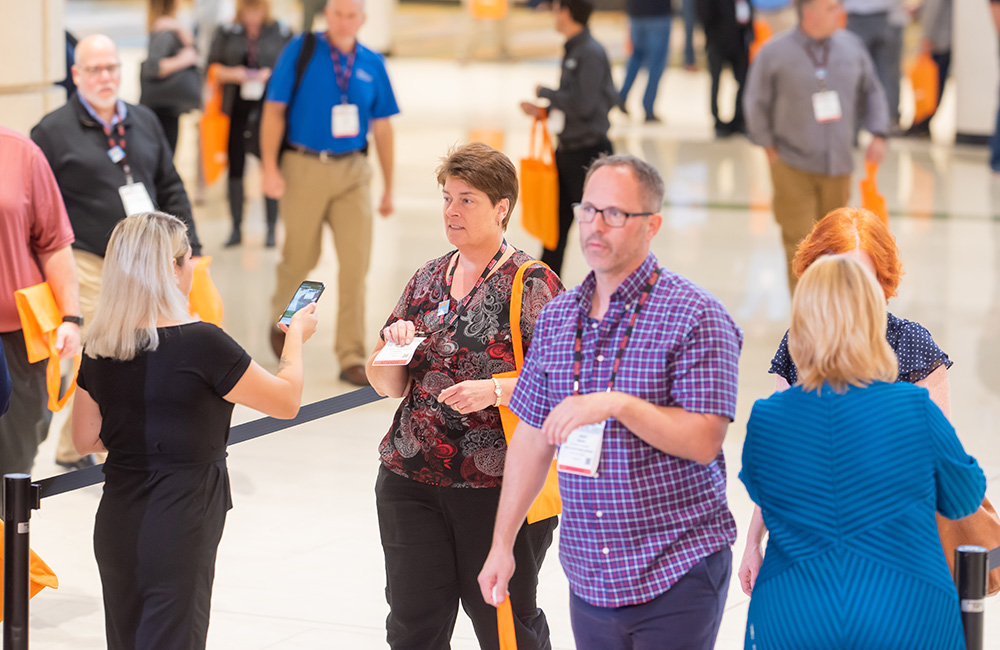 We Keep Costs Minimal So You Can Put Your Budget Toward Products
Registration fees range between $50 - $200 to keep the cost low for facilities managers to attend. Your budget can go toward new and innovative products instead of association fees.
From building automation software to restroom fixtures - see new products and solutions firsthand and receive immediate answers to your questions.
Schedule-at-a-Glance
Subject to change
Wednesday, October 25, 2023
8:00 am - 10:10 am

Conference Sessions
10:20 am - 11:20 am

General Session
11:30 am - 3:30 pm

Expo Hall
2:30 pm - 3:30 pm

Networking Party in Expo Hall
3:30 pm - 4:45 pm

Women in FM Panel
3:45 pm - 4:45 pm

Conference Sessions
4:45 pm - 5:45 pm

Women in FM Reception
Thursday, October 26, 2023
8:30 am - 10:45 am

Conference Sessions
11:00 am - 2:00 pm

Expo Hall
2:15 pm - 4:30 pm

Conference Sessions
Exhibit
Exhibiting at NFMT Remix puts you in front of attendees on the hunt for new products and new suppliers
Top Audience Sectors
Commercial
Schools/Universities
Government
Municipalities
Hospitality
Top Job Functions
Facility Directors
Facility Mangers
Presidents & Vice Presidents
Engineers
Supervisors & Operations
It feels really good to see people in person, talk to them versus zoom and on phone calls. So it's nice to see people in person and just kind of finding out what's out there and what's going on because you feel like you've been hidden for a little bit, so it's nice to nice to be live.
DDP Roofing Services – Michelle Maack – Director of National Development
It was awesome to see the floodgates open this morning and see all the people come in, so there's a good excitement in the air out here and I think we're getting a lot of good attention here at the booth. A lot of people are interested in the product, so we're here to see how we can serve the industry.
Cushman – Patrick Douglas
2023 Sponsors
Diamond
Platinum
Gold
Silver
Bronze
Contact Us
Exhibit Sponsorship and Sales
Operations, Move-in/Move-out, Contractors, Rules & Regulations
Attendees & Speakers
Media
All Media
Tim Rowe
Vice President of Marketing
tim.rowe@tradepress.com