March 20-22, 2018 • Baltimore, MD
Making Buildings Smart.
Empowering You To Do So.
What is SBIC?
SBIC encompasses three days of free curated, in-depth education dedicated to improving the efficiency, sustainability and comfort of today's—and tomorrow's—facilities.
Taking place alongside NFMT, the facility industry's leading conference and expo, SBIC's multi-faceted agenda offers key insights into creating highly automated facilities, reducing energy consumption, increasing occupant comfort and security, and applying data and smart analytics for optimal performance.
Taken together, these two shows provide unparalleled opportunities to make every facility the best it can be, and increase your contribution to your organization, staff and own career.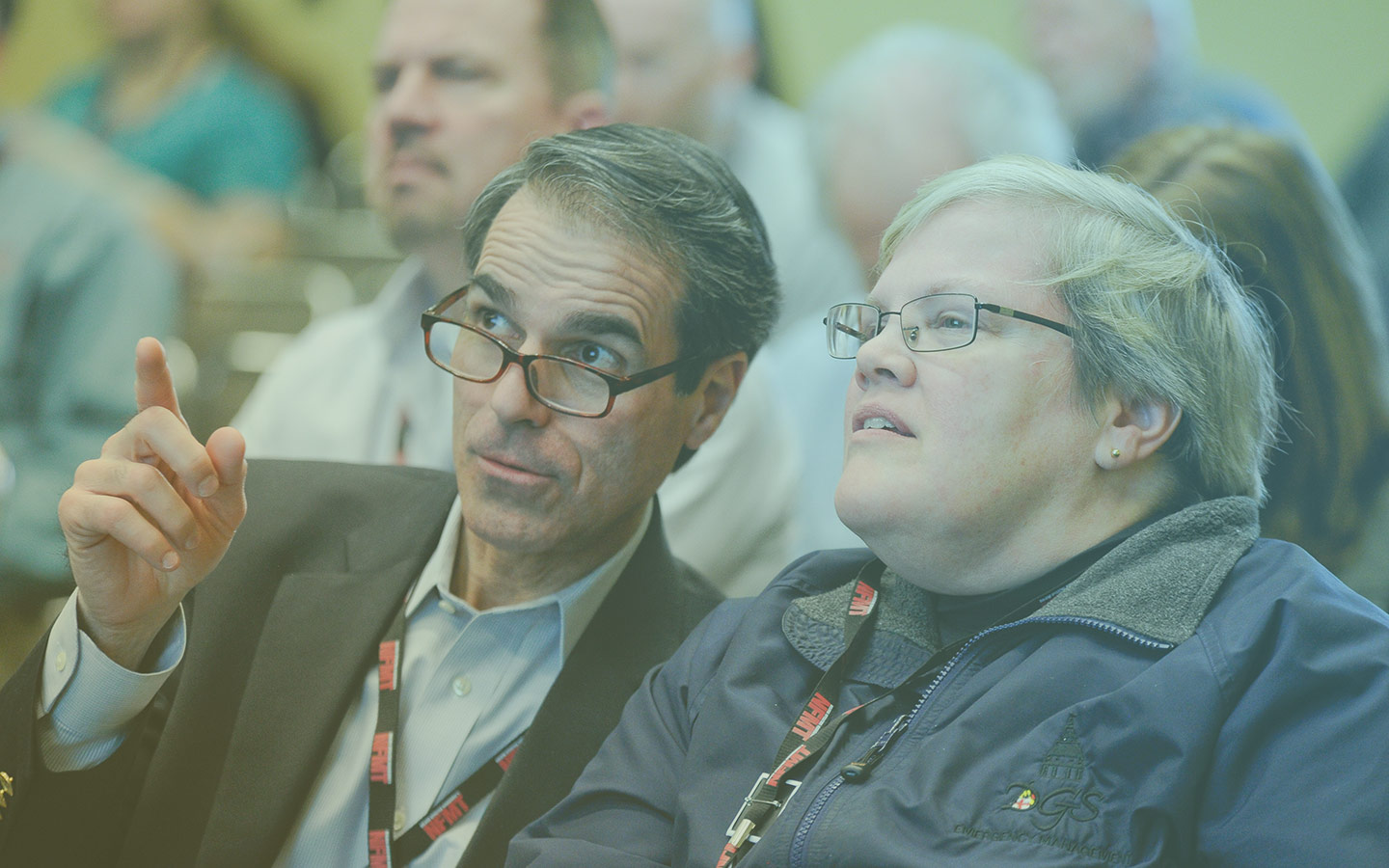 Why SBIC?
It's no longer a question of when buildings will become smarter; it's already happening. And at SBIC, attendees will learn how to successfully navigate an exciting new facilities landscape that includes the latest technologies, innovative management strategies and emerging cost saving opportunities.
Beyond 30+ sessions show you how to operate efficient, intelligent, sustainable facilities in the most cost-effective way, SBIC's cutting-edge expo brings you the latest in building automation, energy management, data gathering and analysis, indoor air quality and distribution, water conservation, high-performance products, alternative energy and more.
Combined with NFMT's 90+ education sessions and 500 exhibitors, there's simply no other event that's bigger—or better.
Who's Coming to SBIC?
Maybe you should ask who's *not* coming to the inaugural SBIC. We're inviting information-hungry FMs, engineers, architects and property managers, and our speaker lineup is studded with facility professionals, engineers, architects and consultants. The expo floor features companies offering what's new and next in smart, automated buildings, data management and analytics, sustainable solutions and more. The SBIC community can help you craft a plan to drive efficiency, comfort and sustainability throughout your facility and your organization as a whole.
With NFMT right next door, we know the networking's going to be unbeatable. Bring your business cards and get ready to make the most meaningful connections of your career.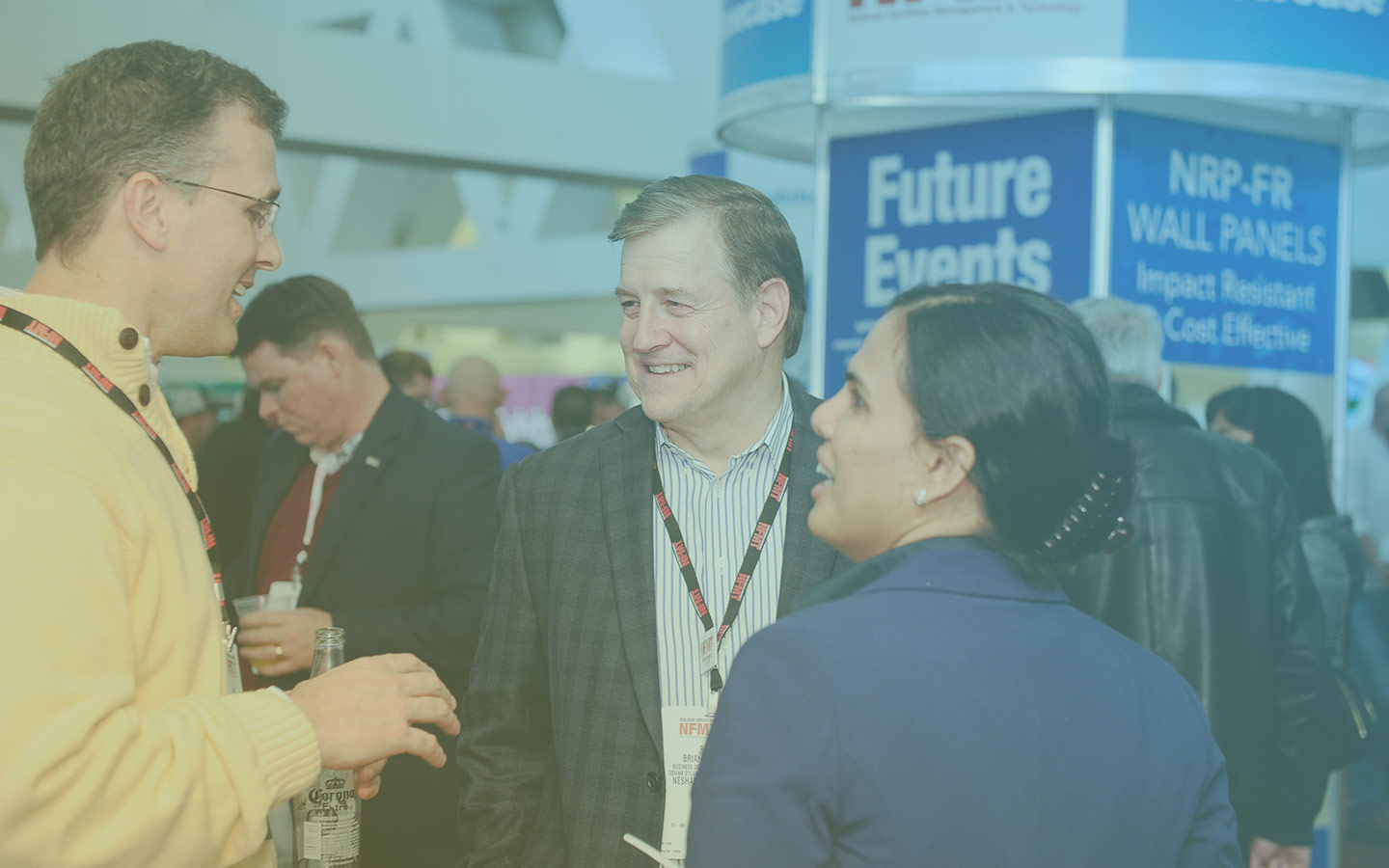 Our Story
SBIC began as a boutique event in Texas, where it shed light on best practices and strategies for high-performance buildings. After three years, this event is coming to Baltimore where its focus on smart, sustainable facility management is a perfect fit with NFMT, the industry's largest FM conference and expo.
SBIC's conference offers targeted education through three primary tracks:
Data/IOT/Analytics
Commissioning/Energy Efficiency
Sustainability/Wellness
One registration gets you access to both conferences and expo areas. And since both SBIC and NFMT are free, the value is incredible!
Location
SBIC and NFMT take place at the Baltimore Convention Center, One West Pratt Street, in the city's Inner Harbor. Baltimore's Inner Harbor is a hub of activity with a beautiful waterfront, loads of attractions, restaurants, pubs, hotels and shops.
Monday
Pre-Conference Workshops
Note: separate fee applies
Tuesday
$1,000 Daily Cash Drawing
Wednesday
$1,000 Daily Cash Drawing
Women in Facilities Management Panel and Reception
Solutions Exchange Networking Event
Thursday
$1,000 Daily Cash Drawing
Tuesday
$1,000 Daily Cash Drawing
3:45 PM
Expo Hall
QuickFire Sessions
12:30 PM. – 3:20 PM
Expo Hall
Networking Party
4:00 p.m. – 5:00 p.m.
Pratt Street Lobby
Wednesday
$1,000 Daily Cash Drawing
3:45 PM
Expo Hall
QuickFire Sessions
12:30 p.m. – 2:20 p.m.
Expo Hall
$1,000 Daily Cash Drawing
2:45 p.m.
Expo Hall
Women in Facilities Management Panel and Reception
4:10 – 6:30 p.m.
Room 316
Solutions Exchange
5:15 – 6:30 p.m.
Pratt Street Lobby
Thursday
QuickFire Sessions
11:30 a.m. – 1:20 p.m.
Expo Hall
$1,000 Daily Cash Drawing
1:45 p.m.
Expo Hall
Convince Your Boss
We know that budgets for training and conferences have been cut back. Here are several tips to aid you in validating your request to attend SBIC/NFMT 2018:
Focus on what you will specifically bring back to the facility as return on investment.
Offer to prepare and deliver a short presentation to your staff in order to share what you have learned so that others may benefit from your attendance.
Share the presentation materials with your colleagues.
Have a plan for who will cover your workload while you are attending the conference.
Offer to share a room with a colleague to reduce hotel costs.
Consider driving if within a reasonable distance to save on airfare.
SBIC and NFMT 2018 have the training and networking opportunities you need, but you need to be there to take advantage of it. That's why we wrote a proposal letter that you can customize to justify your trip and submit to your management team.
Is SBIC really free?
Yes! Your SBIC registration includes your choice of more than 30 educational sessions, PLUS another 90+ NFMT seminars. You'll also get access to both the SBIC and NFMT expos, which are conveniently co-located. What's more, you're invited to all SBIC and NFMT networking events including the opening day networking party. Your only out-of-pocket expenses are travel, food and lodging.
How Do I Register?
You can register for free here. Remember, you registration includes both SBIC and NFMT!
What Can I Add-On to My Registration?
You have the option of adding Pre-conference workshops and a 12-month NFMT Insider membership when registering. Learn more about Insider perks at https://www.nfmt.com/online/.
How Do I Make Changes to My Registration?
Need to make changes to your information? You can log back into your registration here at any point to make edits.
What is the quality of the educational content?
Free doesn't mean cheap — in fact, it's just the opposite! We're bringing together over 175 facilities experts from some of the most prestigious organizations to show you how to run your facilities and properties more effectively. You'll hear from many of the same experts that speak at other industry events, but without the high price tag of admission.
Are the educational sessions only for advanced professionals?
No. Both SBIC and NFMT educational sessions are applicable for facility professionals at all experience levels, and the agenda includes beginner, intermediate and advanced educational sessions. You'll find the audience level indicated in each session description.
What if I'm interested in sessions that are taking place simultaneously?
It happens, and it's not a problem! We understand that with up to 13 educational sessions held at the same time, there's bound to be more than one that interests you. After the show, we'll email you a link to all available presentation handouts. But if you're looking for even more, consider an Insider membership! Members will receive full video recordings of 35 sessions after the show. It's almost like you were in two places at the same time!
Do the same facilities professionals attend every year?
With SBIC being a brand new event, we're sure to see fresh faces in Baltimore this March! And, because our industry is ever changing, NFMT attracts both returning and new attendees looking to sharpen their skill set and see the latest technologies and solutions. You'll see plenty of energetic introductions as well as more than a few reunions among the audience.
Will I receive confirmation of my registration?
Yes. After you register online, you will receive an automated email confirming your registration.
Will my badge be mailed to me?
No—that's what your email confirmation is for! Bring your email confirmation to the SBIC/NFMT Pre-registration counter to pick up your badge quickly and easily.
Can I earn CEUs at SBIC and NFMT?
Yes, as an authorized provider of IACET CEUs you can earn CEUs for any session you attend at SBIC and NFMT. You'll earn 0.1 CEU per hour and you'll receive a transcript after you successfully complete a quick assessment for each session. The link for the assessments will be emailed 10 days after the conference. Your transcript can be used to self-report to any organization or association. We cannot guarantee acceptance as it is up to each organization or association to accept the transcript. Click here for more information on CEUs.
Are there special hotel rates for SBIC and NFMT?
Yes, we have reserved an exclusive room block of discounted rates at 6 different hotels — all within walking distance of the Convention Center. Rooms are available on a first come, first served basis, so please book your hotel the moment you register for the conference.
How do I book a hotel room?
Check out our housing page to book a hotel through our housing vendor. In addition, when you register for SBIC and NFMT, you will receive a confirmation email with details on how to reserve your hotel room as well.
What weather should I expect?
Baltimore is a great place to visit during any season. The city in late March is beautiful. Plan for daytime temperatures in the upper 50s and nighttime temperatures in the low 40s.
What is the suggested attire at SBIC/NFMT?
We recommend business casual. You may want to bring a sweater or sport coat, as session rooms can sometimes get a bit chilly. The expo hall is big so plan to wear comfortable shoes. We also offer coat and bag check for all attendees.
Where can I park?
The Baltimore Convention Center does not have parking. However parking is available adjacent to the Convention Center at Camden Yards, Lot C. We do offer a free shuttle service from the Camden Yards - Lot C parking lot to the Pratt Street entrance of the convention center. In addition, there are a number of affordable parking options located throughout Baltimore's Inner Harbor. Click here for complete parking information.
How can I stay up to date about SBIC and NFMT before and during the event?
We will automatically send you show updates a few months before the show. In addition, join our Facebook page, and promote the #NFMT18 and #SBIC18 hashtags on social media.
I have specific questions that are not addressed here. Who can help me?
Call us at 414-228-7701 ext 339. We'll be happy to help you out.
Press
We invite qualified members of the press to attend SBIC/NFMT and write articles about this event.
Qualified members of the press who wish to attend SBIC/ NFMT on behalf of their publication may register for press credentials. Registered press will receive a complimentary full event pass, which includes free admission to the expo hall, to all educational sessions, opening general session, networking party, and workshops.
All press registrations will be reviewed. You will be notified shortly after registering whether your press credentials are approved. Please contact Bernice Alcantar for your press registration.
balcantar@rocexhibitions.com
630-271-8230
Non-editorial media representatives should register online through the standard registration process.
---
---
---
Exhibit Sales and Sponsorship
---
---
---
---
---