John Hajduk, MBA
Director, Penn State Facilities Engineering Institute
John Hajduk, MBA is the Director of the Penn State Facilities Engineering Institute (PSFEI). With more than 20 years of industry experience, Hajduk is responsible for all services offered at the Institute including energy, engineering services, operations and maintenance, facility condition assessments, and education primarily to universities and public sector building owners throughout the country. His areas of expertise include facilities management at the enterprise level and technical engineering in energy, power systems, and controls. Prior to his tenure at PSFEI, Hajduk managed real estate and facilities in North America for Westinghouse Electric Company, inclusive of real estate, operations and maintenance, energy, and construction.
John Hajduk, MBA is presenting at:
W2.27

Strategic Electricity and Natural Gas Procurement
R2.43

Facility Condition Assessments (FCA): Is it Time for a Third Party to Review your Facility?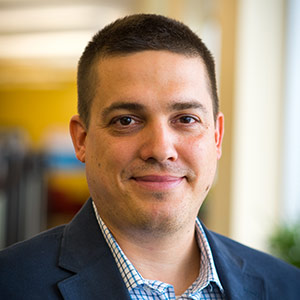 View All Presenters