T2.M1
Performance-Based Service Contracting: Doing it Right
About this session:
This session will review the barriers to implementing a successful performance-based service relationship; and, how to establish a successful PBC program. We will explore the 14 step life cycle for establishing a successful program and highlight practical management strategies.
1. Specify the barriers and reasons NOT to adopt a Performance-Based service relationship
2. List the 14 key steps needed to define, measure, manage and improve service performance
3. Review the actual factors that validate the reasonableness of vendor pricing in advance
4. Understand the #1 predictor of project success, before awarding a contract
Start Time:
11/6/2018 9:00:00 AM
End Time:
11/6/2018 9:50:00 AM
Presented by: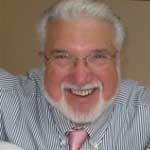 Vince Elliott
President
Elliott Affiliates, Ltd.
Room Number:
Miranda 1
Audience:
Intermediate
CEU:
0.1
Track: