SHOW SCHEDULE
8:00 am ‐ 9:00 am Concurrent Sessions
9:15 am ‐ 10:15 am Concurrent Sessions
10:30 am ‐ 11:30 am Concurrent Sessions
11:30 am ‐ 3:30 pm Expo Open - Reception in hall from 2:30 - 3:30 pm
11:30 am ‐ 3:20 pm Product Zone Sessions
3:45 pm ‐ 4:45 pm Concurrent Sessions
3:45 pm ‐ 5:00 pm Women in FM Panel
5:00 pm ‐ 6:00 pm Women in FM Reception
8:30 am ‐ 9:30 am Concurrent Sessions
9:45 am ‐ 10:45 am Concurrent Sessions
11:00 am ‐ 2:30 pm Expo Open
11:00 am ‐ 2:20 pm Product Zone Sessions
2:30 pm ‐ 3:30 pm Concurrent Session
3:45 pm ‐ 4:45 pm Concurrent Session
---
EVENTS & ACTIVITIES
Events:
Expo Hall
Happy Hour
Wednesday 2:30 pm ‐ 3:30 pm
Join us in the expo hall on Wednesday for a progressive happy hour event. Check out the different exhibitor booths for scrumptious food and use your drink coupons at the bar.
Sponsored by:



Booth #104
Wednesday 3:45 pm ‐ 6:00 pm
Join fellow female facilities managers as they share their stories, lessons learns and tips to being a woman in this wonderful career field. This interactive, inspiring session will allow all participants to evaluate your leadership style and appraise your career path. All participants are welcome to join this event.
Sponsored by:



Booth #218
$500 Daily Cash Drawing
Drawing to be held at the Grand Prize Stage ‐ Wednesday 3:15 pm ‐ Thursday 2:15 pm.
You don't have to hit the casino to win big at NFMT Remix. Our Daily Cash Drawing is your chance to win $500 both days of NFMT Remix.
PPE Hub
Check out the PPE Hub where you can see a visual display of some of the gear needed to keep your teams safe.
---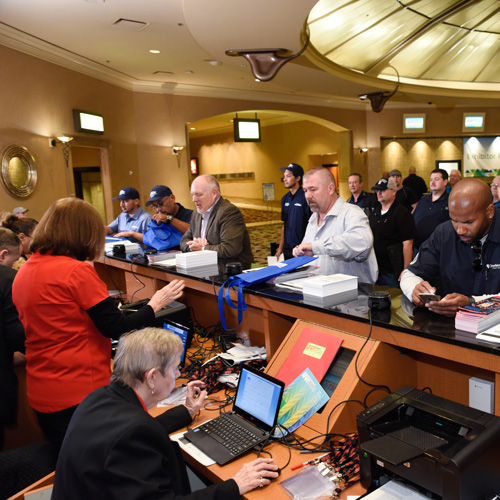 PRICING & REGISTRATION
NFMT is known for providing world-class education to facilities professionals, and we've made it easier than ever to experience the tracks and conference sessions that you want. With three different registration options to choose from, you'll get to enjoy a personalized experience you won't find anywhere else.
REGISTER →
Choose the Registration Option that Best Suits You!
Popular Benefits
Basic
$0
Pro
$29
Elite
$149
Non-Buyer
$249
Access to Expo Hall
Yes
Yes
Yes
Yes
Access to Product Zone Sessions
Yes
Yes
Yes
Yes
Access to Conference Sessions
No
Yes
Yes
Yes
Access to Roundtable Events
No
Yes
Yes
No
Ability to Earn CEUs
No
Yes
Yes
No
Access to Tours
No
No
Yes
No
Complimentary 6-month membership to fnPrime
No
No
Yes
No
Access to NFMT Remix Videos OnDemand at fnPrime
No
No
Yes
No
---
FAQ's
→ Frequently Asked Questions
We are continually reviewing city, state and CDC guidelines and will comply with any recommended measures in November to provide participants with a high level of comfort attending NFMT Remix.
You have the option of adding a 12-month membership to fnPrime when registering for NFMT Remix. It should also be noted that all Elite Level attendees receive a complimentary six-month fnPrime membership.
You can log back into your registration at any point to edit it. To log into your registration, click here and enter your email and password.
Yes. After you register online, you will receive an automated email confirming your registration.
We're bringing together more than 40 facilities experts from some of the most prestigious organizations to show you how to run your facilities and properties more efficiently. You'll hear from many of the same experts that speak at IFMA, BOMA, AIA and other industry events, only without the high price of admission.
Basic Level is free, but only grants you access to the Expo Hall and the Product Zone Sessions. You must register at Pro Level ($29) to access Conference Sessions and earn CEUs.
Very pleasant. Las Vegas sees average high temps of low 80s to mid-70s degrees Fahrenheit and lows in the 40s and 30s in November.
NFMT Remix recommends business casual. You may want to bring a sweater or sport coat as session rooms can sometimes get a bit chilly. However, there is not any type of official or formal dress code.
We will automatically send you show updates starting 8 weeks before NFMT Remix. In addition, join/follow our event social pages and follow/promote the #NFMTRemix2022 hashtag on Twitter and Instagram.
Call our customer service team at 414-228-7701 ext 339. We'll be happy to help you out.
---
CONTACT US
EXHIBITORS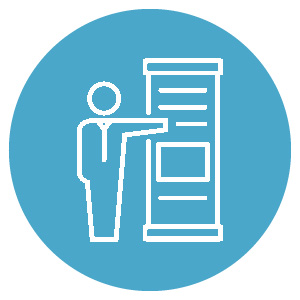 ATTENDEES & SPEAKERS