NFMT Vegas Hotel and Travel Tips
Hotel
The NFMT Vegas event is taking place at the Mirage Resort and Casino. Use the link below to make your reservation.

Rooms subject to availability and prevailing rates.

Group Name: NFMT-National Facilities Management & Technology Conference & Expo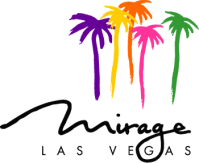 Click Here to Book Your Stay
Or Call
1-800-627-6667
Use code "NFMT16M"
Travel
NFMT Vegas is held at the Mirage Events Center within the Mirage Resort and Casino, conveniently located in the middle of the Las Vegas Strip.
Mirage Events Center
3400 S Las Vegas Blvd.
Las Vegas, NV 89109
Airport
LAS is the closest airport located 15 minutes away from the hotel.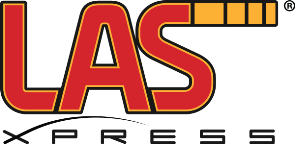 LASxpress FAST AND EFFICIENT airport transportation service is committed to providing you a convenient stress-free experience.
Xpress Non-Stop Service and Economy Service available for attendees of NFMT Vegas.
LASxpress offers:
• Advance reservations on a secure website 24/7/365
• Preprinted boarding passes eliminates frustration of securing transportation onsite and avoiding long taxi lines
• Significant Savings vs. Taxi Fare
• Priority Boarding
• On-site Airport Staff
Make Your Reservation
Train Station
Las Vegas Station is located 15 minutes away from the hotel.
Directions
The Mirage is located on the Las Vegas Strip.
Parking
The Mirage has both self-parking and valet parking available on property:
Self-Parking
With a Valid Nevada Driver's License
First Hour
FREE
1-4 Hours
$7
4-24 Hours
$10
Over 24 hours
$10 each additional day
Valet Parking
0 to 4 Hours
$13
4 to 24 Hours
$18
Over 24 Hours
$18 each additional day
Las Vegas
Las Vegas is still the #1 destination for meetings and conventions and with good reason. Attending events in Las Vegas makes good business sense every day because of:
Low hotel room rates
The NFMT Vegas hotel block is offering a discounted rate of only $199 per night.
Cost
Effective Travel- with more than 100 non-stop flights from cities all over the country on a daily basis.
Location
The Mirage is conveniently located in the center of the Las Vegas strip, no need to hop in a cab all week.
Entertainment
When the conference is done for the day you don't have to go order room service. Located within steps from your room are some of the premiere restaurants, bars and entertainment opportunities no matter what your budget can afford.